ARK Performance Motorsport - Formula Drift 2014
ARK PERFORMANCE AR1 and AR7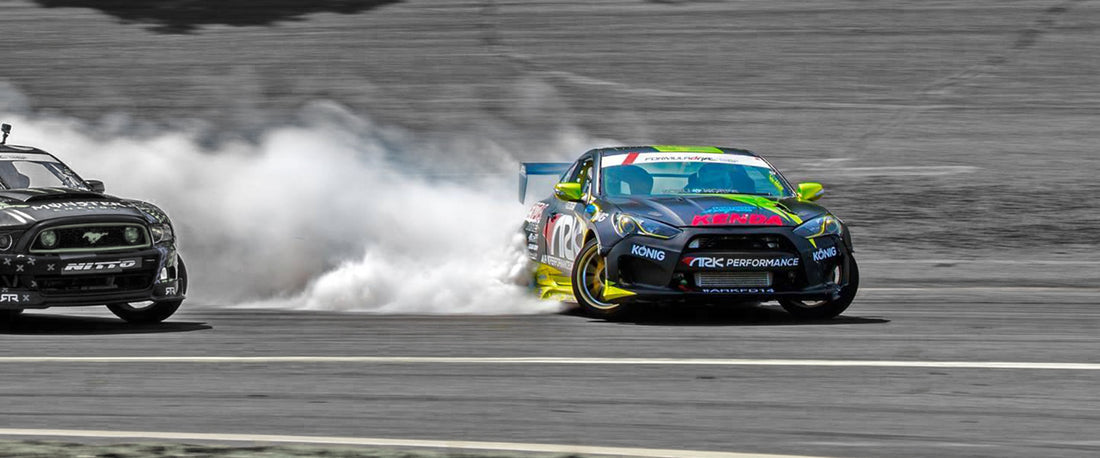 Enough is not a word we here at ARK like to settle with. We took another Genesis Coupe and built the car around the almighty LS7 motor to reach over 1000HP of raw power. Our driver Dennis Mertzanis took it to the streets of Formula Drift and left an impression not many would forget for years to come.
Screaming all 700HP around corners, the AR7 rivaled the best at Formula Drift. The BK1 chassis was reimagined from the ground up to give our driver Pat Mourdant a weapon unlike any other.
ARK Performance continued to gain experience and the momentum was only starting to build.