ARK Performance Motorsport - Formula Drift 2017
Formula Drift 2017: Odi Bakchis and Matt Field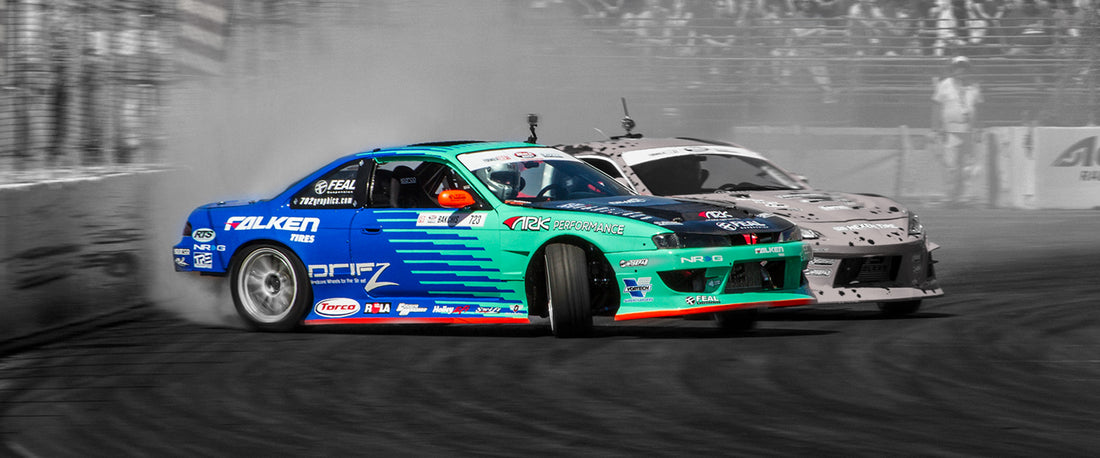 ODI BAKCHIS SLIDES IN

A new challenging Formula Drift season came upon us in 2017, and it did not disappoint. Odi Bakchis partnered with ARK Performance once again to bring his style of slide back. But this year he had a new challenger on the same team!
FRENEMY: MATT FIELD

ARK Performance was proud to bring on Odi's fellow colleague and rival Matt Field. Both drivers drove the strong and reliable Nissan 240SX S14 chassis and almost strikingly identical liveries. This would give them the token "Frenemies" label all season long.
TWIN TURBO

Odi would place 3rd overall in 2017, winning in New Jersey and earning podium finishes in Seattle and Texas. Matt Field gave a courageous effort in 2017 and we can't wait these two drivers will show us in the future.